Hokben atau Hoka Hoka Bento sekarang sudah bisa dinikmati para warga Palembang.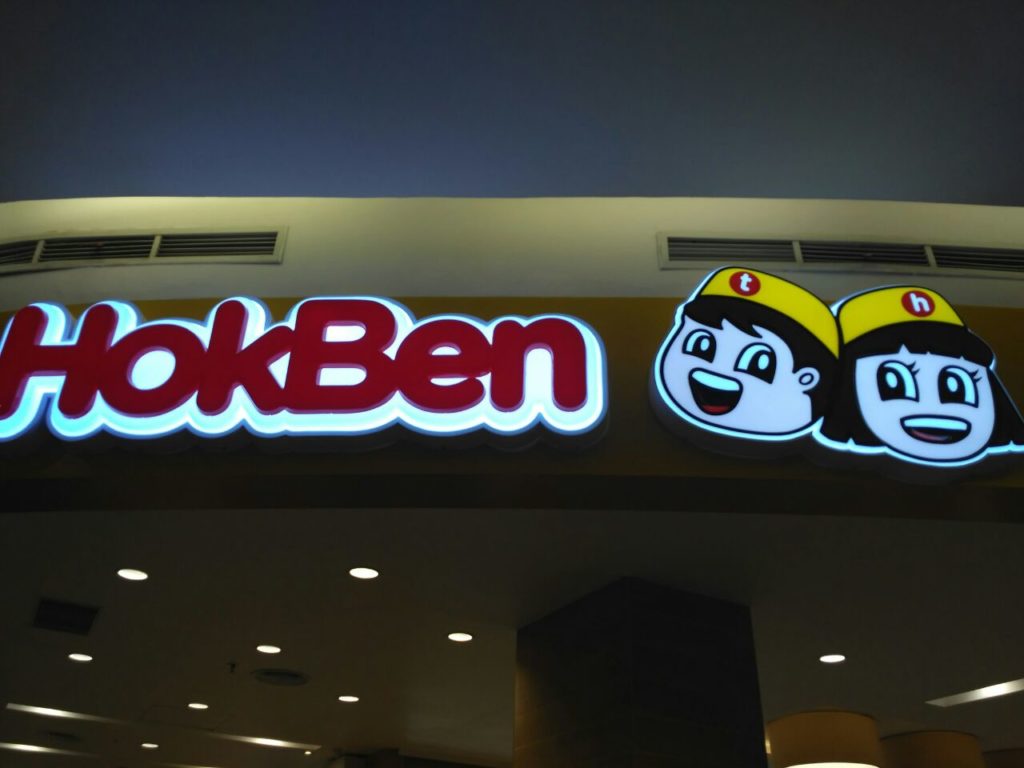 Sebagai warga Palembang saya menyambut dengan suka cita pas tau Hokben bakal buka di Palembang Icon, salah satu mall di Palembang. Menu makanan Jepang sebenarnya bukan lagi hal yang baru, sudah banyak banget restoran Jepang yang dibuka di Palembang dengan beragam menu, tapi Hokben jelas sudah punya nama sejak dulu.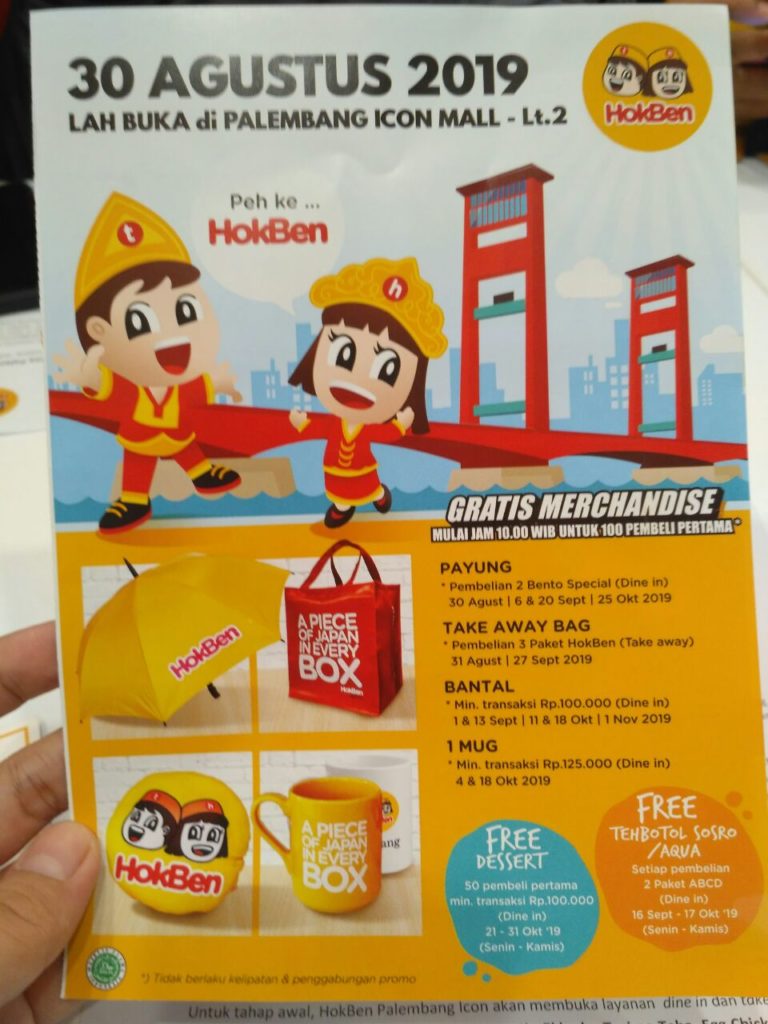 Hadir di Indonesia Hokben pertama kali dibuka di Kebon Kacang, Jakarta pada tahun 1985. Wah usia Hokben lebih tua dibanding umur saya nih. Dulu waktu kecil saya pernah nyobain makan di salah satu resto Hokben di Jakarta dan saat itu belum banyak restoran makanan Jepang. Alhasil tiap kali ke Jakarta, Hokben selalu jadi tujuan makan keluarga. Selain karena rasanya enak, ya tempatnya juga cocok buat keluarga ngumpul.
Setelah 34 tahun, akhirnya di tahun 2019 Hokben memperbanyak restonya dan mulai merambah pulau Sumatera.Palembang menjadi kota kedua setelah Lampung di mana Hokben hadir di lantai 2 Palembang Icon Mall mulai 30 Agustus 2019. Bagi yang sudah pernah mencicipi menu di Hokben sebelumnya, pasti akan dengan mudah memutuskan untuk makan di Hokben Palembang. Menunya semua sama, karena semua bahan didatangkan dari pabrik Hokben di Jakarta. Tentu rasanya pun tak akan berbeda, dari menu utama, sup, camilan sampe makanan penutup, ada semua, tinggal pilih.
Kalo ditanya menu favorit saya di Hokben apaan? Saya akan bilang saya suka semua :D kalo harus milih ya Tori no Teba, Egg Chicken Roll dan Beef Teriyaki lah pilihan saya. Waktu pertama kali dibuka, saya takjub melihat antrian mengular panjang bahkan sebelum mall dibuka. Benar saja, selain karena rasanya enak, promo pembukaan Hokben masih berlangsung. Bagi 100 Pembeli pertama bisa mendapatkan souvenir-souvenir menarik seperti payung, bantal, mug juga take away bag, menarik banget ya. Udah makanannya enak dapet souvenir pula. Jadi ya gitu deh sampe hari ini antrian masih panjang aja, untungnya mas dan mbak yang kerja di sana gak keliatan capek, masih melayani dengan baik dan ramah. Karena antrian yang panjang, dengan senang hati masnya mencatat pesanan sehingga bisa lebih cepat disiapkan.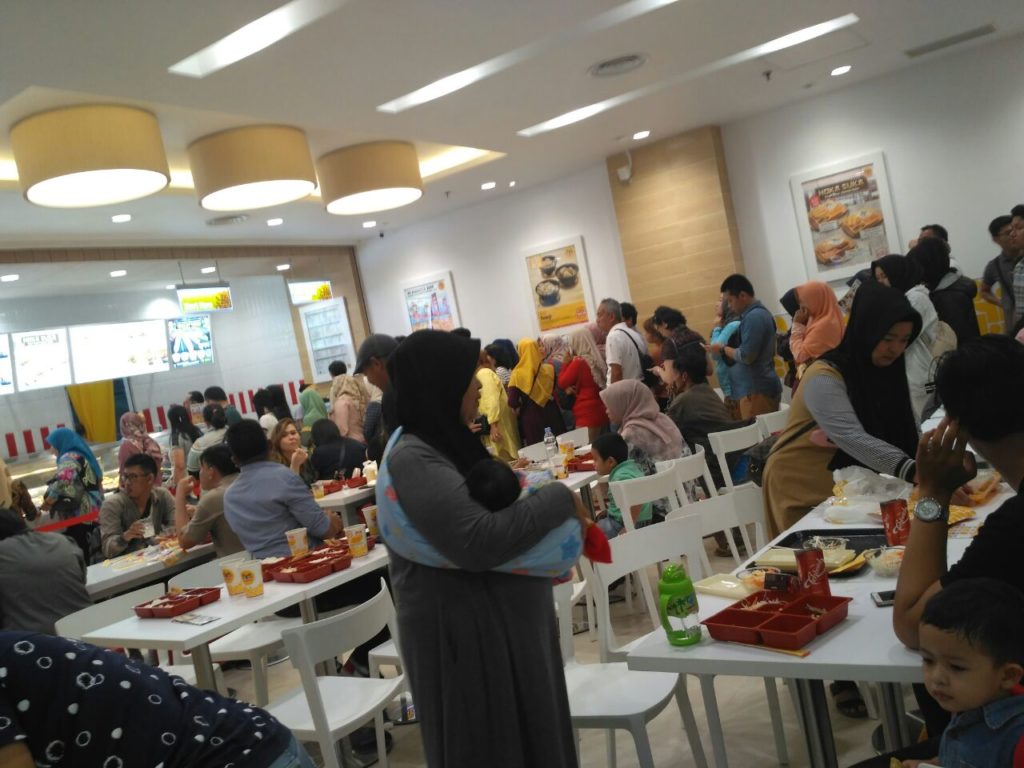 Mungkin ada yang bingung, Hokben ini sama gak dengan Hoka Hoka Bento? Iya, Hoka-Hoka Bento rebranding pada tahun 2012 menjadi Hokben. Itu juga karena pelanggannya lebih suka menyebutnya dengan Hokben, biasa kan ya orang kan lebih senang menyingkat nama-nama gitu. Satu lagi, buat yang suka nanya sertifikasi halal, Hokben sudah mendapat sertifikasi halal sejak tahun 2008. Makanannya pun diklaim gak pake MSG, jadi enak banget kan buat makan seluruh keluarga.
Jumat lalu, saat diundang ke acara pembukaan Hokben, saya dan teman-teman blogger sempat mencicipi banyak makanannya. Awalnya bingung jadi pengen nyobain macem-macem yang memang belum pernah dicoba sebelumnya, trus ternyata rasanya enak-enak banget. Buat anak-anak ada juga menu Kidzu Bento yang bisa dapet mainan. Jelas ini bisa jadi pilihan banget buat anak-anak, menunya cukup pilih aja dari 4 pilihan dan dapet mainan deh. Anak kenyang, dapet mainan dan harganya pun terjangkau.
Bagi yang pengen pesen menu Hokben dalam jumlah besar untuk keperluan arisan, ulang tahun atau acara lainnya, bisa banget. Saya mah gak nolak kalo ada acara yang makanannya dari Hokben ya :p Caranya cukup datang saja ke Hokben dan lakukan reservasi, yang sampe ribuan juga masih bisa itu dipesan, asal diinfoin minimal sebulan sebelumnya ya.
Sebagai perusahaan besar, Hokben juga punya CSR yang rutin mereka lakukan dengan slogan Share to Love, Love to Share. Ada dua pilar utama yaitu Hokben cinta pendidikan dan Hokben berbagi dengan sesama. Untuk cinta pendidikan, Hokben memberikan beasiswa pendidikan bagi anak dari karyawan-karyawan mereka setiap tahunnya, sedangkan berbagi dengan sesama dilakukan dalam bentuk donor darah dan bantuan untuk panti asuhan.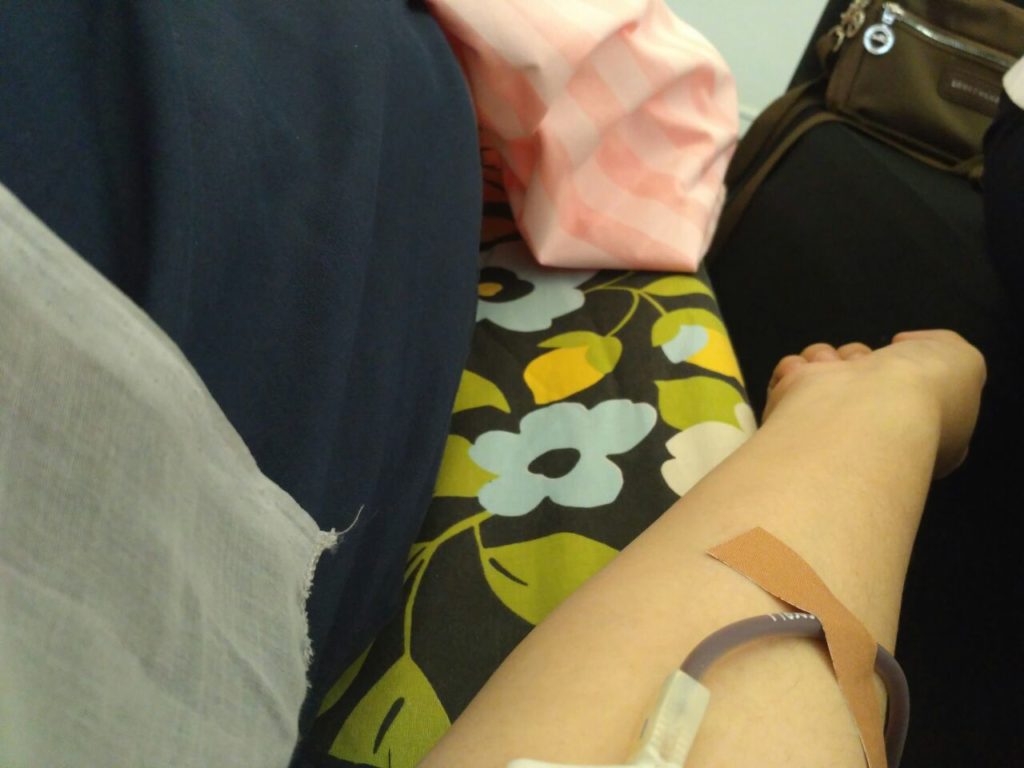 Dalam kesempatan pembukaan Hokben di Palembang Jumat, 30 Agustus lalu dibuka juga aksi donor darah bekerja sama dengan PMI kota Palembang, alhamdulilah saya bisa ikutan. Tahun ini terhitung sudah 3 kali saya berkesempatan mendonorkan darah saya. Ya, setetes darah kita sangat berharga bagi yang membutuhkannya.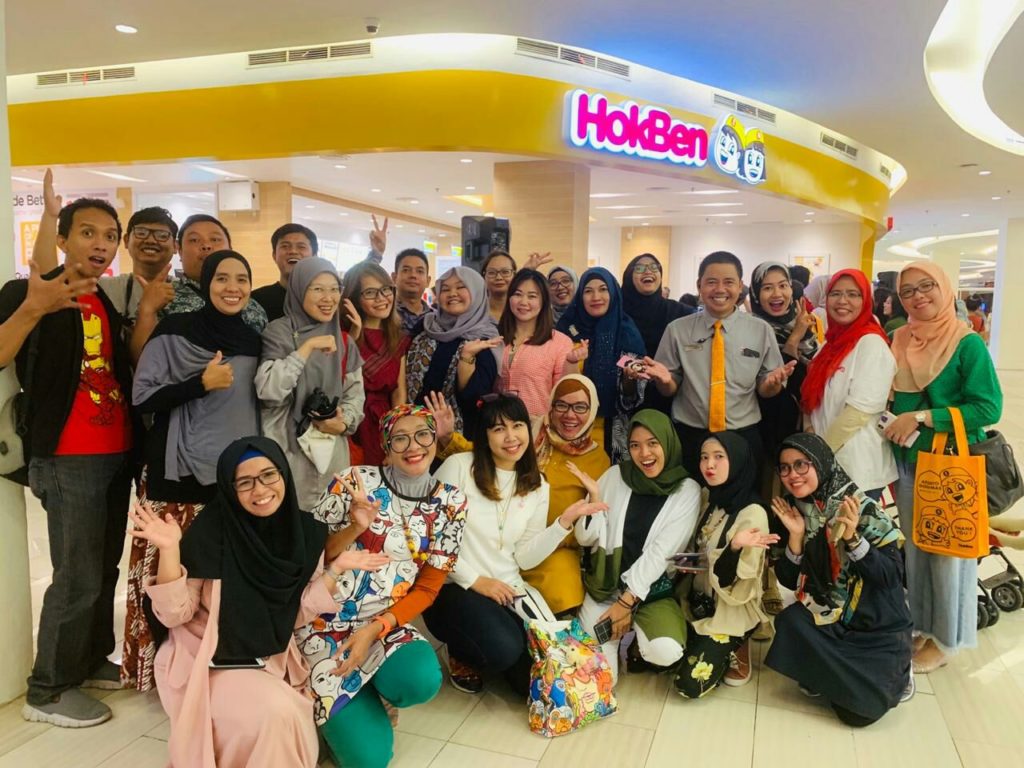 Ada yang penasaran belum mencicipi makanan di Hokben? Eh yok bareng aja, saya juga mau lagi kok. Ajak keluarga ya :)