Kalo ditanya apa menu makanan Jepang yang paling populer dan disukai banyak orang? Pasti jawabannya sushi dan ramen. Saya juga suka keduanya. Pernah waktu hamil anak kedua, saya kerjaannya nyicipin ramen di resto ini dan itu, karena doyan banget makan mie-mie-an.
Teman terbaik ketika makan makanan Jepang buat saya adalah Mbak Ira. Tiap ada restoran Jepang baru buka di Palembang, pastilah dia yang ngajakin buat nyicipin. Nah, minggu lalu, Saya dan beberapa teman berkesempatan nyicipin makanan Jepang di Ten Ryori, restoran Jepang-nya The Excelton Hotel Palembang.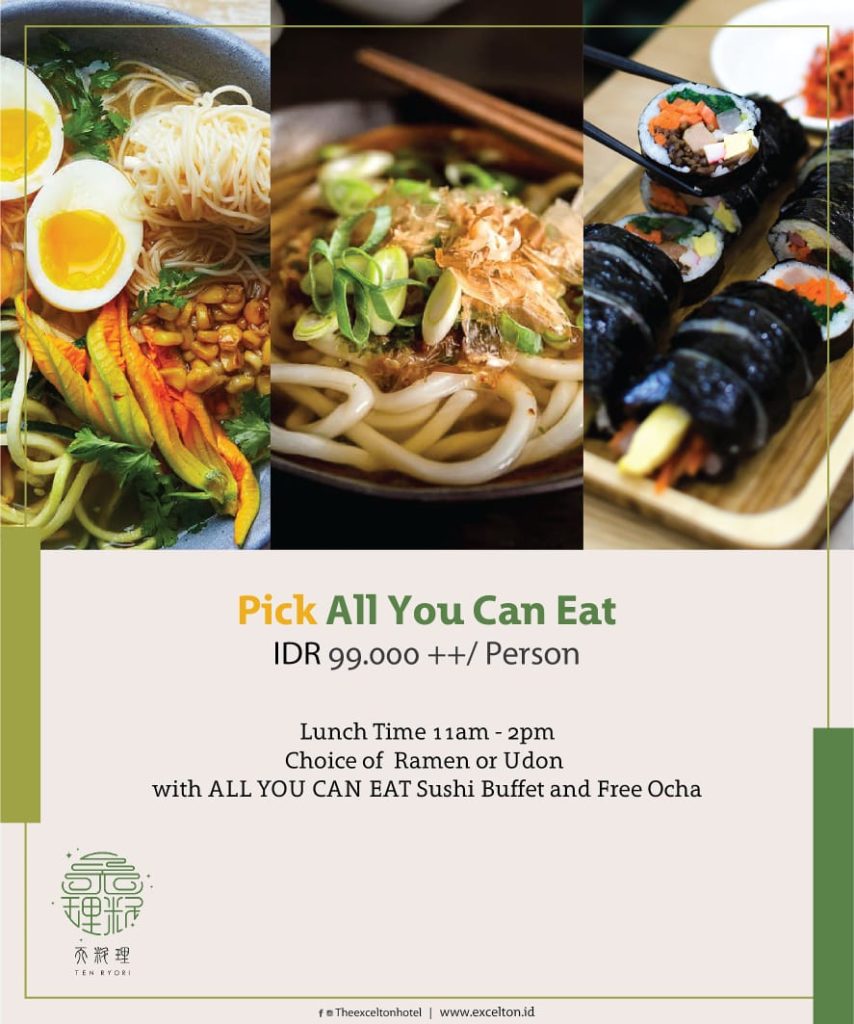 Bagi kalian penyuka ramen, udon dan sushi, mesti banget deh nyobain ke Ten Ryori – The Excelton Hotel, kenapa? Karena rasanya enak banget , bisa makan sampe kenyang dan yang paling penting adalah lagi ada promo Pick All You Can Eat yang cuma bayar 99rb++ saja per orang.
Read more