Jika kalian gak tau siapa itu Summer Finn, kalian kudu nonton dulu film 500 Days of Summer.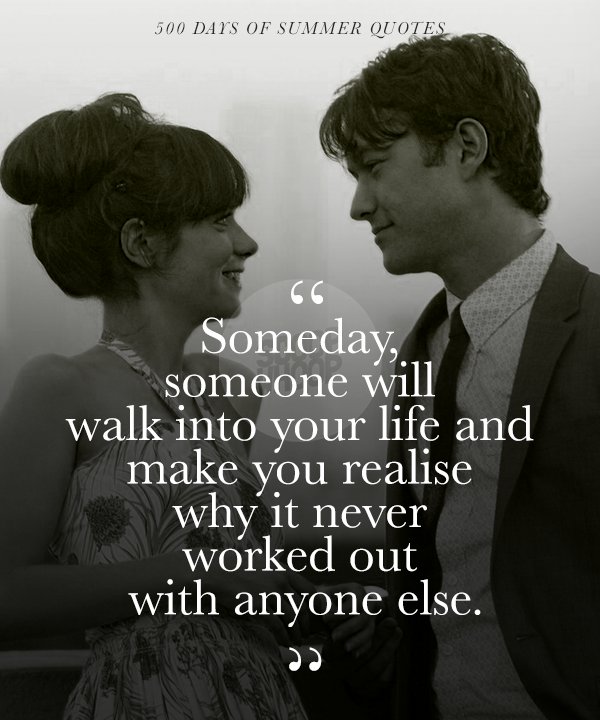 Iya, setelah beberapa hari lalu tiba-tiba banyak yang ngomongin film itu karena sudah 10 tahun yang lalu, jadi banyak beredar twit-twit dari para netizen tentang Tom dan Summer. Oke, karena ini salah satu film favorit saya, mari kita bicara tentang film ini. Bukan, bukan tentang ceritanya ya, silakan nonton aja kalo itu sih, tapi tentang tokohnya. Saya ingin bicara dari sisi Summer, dari sisi perempuan, karena saya toh perempuan juga.
Sedikit untuk memulai bahasannya, film 500 Days of Summer ini bukanlah cerita cinta, begitulah film ini dimulai dengan disclaimer yang disebutkan Tom seperti itu. Ya, karena ini diceritakan dengan narasi dari sisi Tom, jelas lah kita tidak tau dari sudut pandang Summer bagaimana. Di film ini kita bisa ikut merasakan yang Tom rasakan, patah hatinya yang terasa mendung kelabu berhari-hari, tapi bagaimana dengan Summer? Bagi kamu tim Tom, jelas akan bilang apa yang sudah dilakukan Summer itu jahat. Benar kah begitu?
Read more